Howard Lee Edwards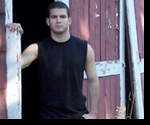 Howard Lee Edwards is a New Jersey- based professional guitarist, singer, songwriter, and recording artist. He has written over 100 songs at the professional level and regularly does session work as a guitarist and songwriter. He is an official member of the National Recording Academy and regularly attends the Grammy Awards.
In 2005, Howard Lee founded Rock'n Music Academy in his hometown of Middletown, NJ. The academy offers professional music instruction to students of all ages, levels, and styles and has developed into one of the finest music academies in the state. Two years later, in 2007, Howard Lee founded the Rock'n Music Idol competition to offer unique opportunities for up-and-coming musicians in New Jersey. In addition to being the founder of Rock'n Music Idol, he is the head judge for the competition and oversees the selection of the winners each season.
---
Marie LaDolcetta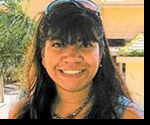 Marie LaDolcetta is a veteran on the music scene with over ten years experience as a performer, promoter, and band manager. She is the founder/owner of LaDolcetta Management, a high profile music management company based out of New York. Her work with LaDolcetta Management has taken her throughout the country to world class venues such as The Whiskey in Los Angeles, California.
Marie is an associate member of the NY Chapter of the Recording Academy and is a two-time Grammy Award attendee, having attended both the 50th and 51st Grammy Awards.
Marie's heavy involvement in the music industry has enabled her to develop a unique knack for finding talent and pinpointing star quality.